Isaac Jon Morris of Cokato, passed away in Bemidji, Minnesota on September 30, 2018
Funeral Service: 11 AM Friday, October 5, 2018, at Cornerstone Church, 205 County Road 34, Litchfield, Minnesota
Visitation: 4-8 PM Thursday at the Church, and 1hr. prior to funeral Service on Friday
Interment: Cokato City Cemetery
In lieu of flowers please consider making a contribution to a scholarship fund being developed in Isaac's name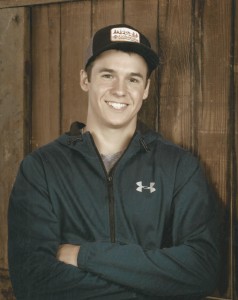 Isaac Jon Morris was born in Hutchinson, Minnesota on July 30, 1999 to Robert and Mary Kay (Schumacher) Morris. He grew up in Cokato, and graduated from Dassel-Cokato High School in 2018. While in school, Isaac participated in football, basketball, and golf.
Isaac went on to further his education at M State Wadena, where he was studying heating, ventilation, and air conditioning. He worked for Forsman Farms in Howard Lake and B&P Drywall & Construction of Dassel.
Isaac had a heart for Jesus and was a light for those around him. He publicly proclaimed his faith when he was baptized on August 2, 2015. He had an adventurous and competitive spirit and never failed to put a smile on everyone's face. Isaac's energy was contagious and he always lived up to the meaning of his name, "boy of joy." He was passionate about sports, fishing, and spending time with his friends and family. He admired his older brothers and together as a family they made many memories that will always be cherished.
Isaac passed away in Bemidji, Minnesota on September 30, 2018. He lived life to the fullest for 19 years, and 2 months, and will be greatly missed by all who knew and loved him.
Survivors include: parents Robert and Mary Kay Morris of Cokato. Brothers Ben (Nicole and nephew Henry), Alex (Megan), Philip (Kelsey), Daniel (Sarah Nelson), and girlfriend Larissa Halonen, all of Cokato. Maternal grandparents Sylvan and Donna Schumacher of Sleepy Eye, Minnesota. Many aunts, uncles, cousins, other relatives and friends.
He is preceded in death by paternal grandparents Russell and Maria Morris.