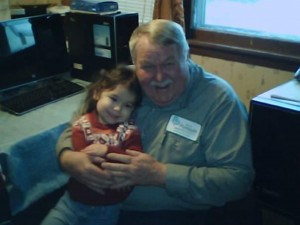 Randolph Rudolph Lehtola
age 67, of Howard Lake, passed away at home on April 6, 2019. He was born in Cokato, MN on June 1, 1951 to Ernest and Beatrice (Leinonen) Lehtola and graduated from Cokato High School in 1969. He served his country in the United States Army.
Randy enjoyed hunting, fishing, the Minnesota Vikings, going to the casino, plowing snow, and being a grandpa.
He is survived by his daughters, Nicole and Krista, grand-daughter, Jade, and Sister Jeanne Morris.
Preceded in death by his parents, brother Chuck, and sister Yvonne Lehtola.
A celebration of his life will be held at 1:00 PM on Saturday, April 13, 2019 at Swanson-Peterson Funeral Home in Howard Lake with a time of food and fellowship to follow at the Howard Lake Legion. Interment will follow at the National Cemetery North of Cokato.