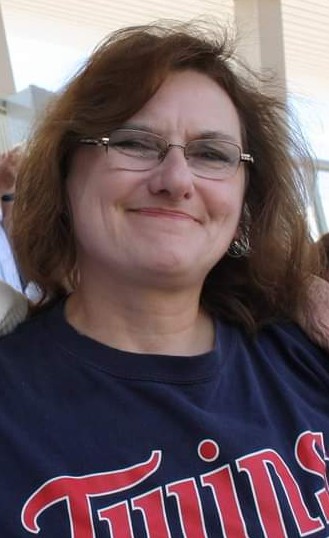 Sharon (Shari) Linn Barberg, age 70, of Cokato, MN passed away on July 1st, 2022. She went peacefully to her Heavenly Home surrounded by family.
She was born on September 12, 1951 at St. Cloud Hospital to Mabel (Lacina) and Clayton Linn of Kimball, MN. She was extremely close to her four siblings: Joyce, Garry, Mike and Anne. Shari  was also very close to her Lacina and Linn cousins. Her family would become a cornerstone for the rest of her days. Shari attended Kimball Public Schools graduating in 1969.
She met John through her sister Joyce and brother-in-law Jim at a church youth group meeting. Shari was a waitress at the Norseman Restaurant in Cokato at the time. John ordered a 50-cent hot chocolate, gave her a 50 cent tip, and the rest was history. Shari and John were married on August 1, 1975 at St. Anne's Catholic Church in Kimball. They made their home with their sons, Job and Jakub, in the Cokato area. She began her teaching career in the Rocori School District and then spent 32 years as a Special Education Teacher in Dassel-Cokato. She retired in 2010, excited to spend more time with her grandbabies, Micah, Hannah, and Andrew.
Shari famously loved people well. Everyone that knew her, felt her care. She always had a thoughtful devotion, beautifully constructed card, or deeply felt hug full of God's grace. No matter what you had done or what you were dealing with, Shari would point you towards Jesus. The way she lived her life and loved her family and friends will not be forgotten; Shari will be dearly missed.
Shari was preceded in death by her parents Clayton and Mabel. She is survived by her husband, John; her sons, Job (Jennifer) and Jakub; grandchildren, Micah, Hannah, and Andrew Barberg; siblings Garry (Mary) Linn, Joyce (Jim) Johnson, Mike (Deb) Linn, Anne (Charlie) Wodetski, numerous nieces and nephews, other relatives and friends.