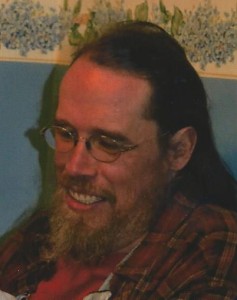 David Joel Stenberg, age 56, of Howard Lake, was born at Fairview Hospital in Minneapolis, and died Thursday Nov. 16th, 2017, at the Good Samaritan Society – Howard Lake.
He was an avid mechanic, clock smith, fisherman, gardener, and aficionado of classic rock.
Family and friends truly loved being with Dave and sharing conversation, humor, music, and life. He instilled in those who knew him an appreciation for the beauty of music, nature, and positive living.
Dave is survived by his son, Nathan, Minneapolis; mother, Kathryn Stenberg, Howard Lake; brothers, Steve (Joni) Stenberg, Waukesha, WI, and Tom Stenberg, Howard Lake; sisters, Kim (Brian) Beecken, Blaine, and Julie (Dan) Kleve, Howard Lake, along with a multitude of nieces and nephews.
Dave was preceded in death by his father, Sydney Stenberg; nephew, Christopher Stenberg, and niece, Madeysen Kleve.
The funeral service will take place on Tuesday, Nov. 21st, at 11 a.m. at the First Presbyterian Church in Howard Lake, MN with visitation 1 hour prior to services at church. Arrangements by Swanson-Peterson Funeral Home & Cremation Services of Howard Lake, www.swansonpeterson.com, 320-543-3401
In lieu of flowers, memorials are preferred to the family.