David Sale passed away at Waconia Ridgeview Medical Center on October 24. 2019.
Funeral Service: 2 PM Tuesday, October 29, 2019 at St. James Lutheran Church of Howard Lake.
Visitation: Begins at church on Tuesday at 12:30 PM
Interment: Church Cemetery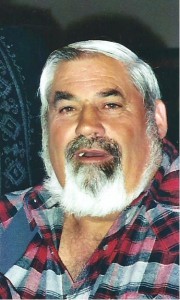 David John Sale was born in Hennepin County, Minnesota on May 2, 1942. He was baptized at St. James Lutheran Church and grew up in Howard Lake, Minnesota. David attended St. James Lutheran School. He worked as a farm hand on the Streich farm then went to work setting cemetery markers for Gilmer Monument in Howard Lake. When Gilmer went out of business David set for Twin City Monument Company until his retirement.
On March 25, 1972 David married Maryetta Tuchtenhagen, in Sauk Rapids, Minnesota. The family made their home in Howard Lake, Minnesota. David enjoyed Fishing and spearing, hunting, doing pull tabs, scratch offs, and shaking dice. He was a real people person and could tell a good story. He enjoyed driving around the country side and "taking short cuts". David was a member of the Howard Lake Sportsman's Club.
David passed away on October 24, 2019 at Waconia Ridgeview Medical Center. He had reached the age of 77 years, 5 months and 22 days.
Survivors include children: Scott Sale, Steve (Kelly) Sale, Sara (Ron) Cooper, Carol Morgen, Mike (Doris) Sale, Connie Yungk, Roger (Cindy) Heuer, Rick (Sarah) Heuer, Deborah Nolan.
Grand Children: Whitney Sale, Tyler (Kaitlynn) Sale, Sabrina Sale, Devin Sale, Logan Sale, Jaxon Sale, Courtney (Travis) Duxbury, Carl (Ellie) Heuer, Alexandra (Jason) Latzke, Peter (Heather) Heuer, Celeste Heuer, Rachel Heuer, Sophia Heuer, Paul Heuer, James (Cassie) Larson, Sarah (Jason) Newbury, Stephanie (Joe) Speikers, Conrad Yungk
Eythan Yungk, Danna (Sean) Steffen, Jason Heck, Chad Lange, Heather (Josh) Duerksen.
Great grand children: Evangeline Sale, Kyler Sale, Thomas Schave, Maren Duxbury, Myla Duxbury, Lucy Heuer, Avery Larson, Caleb Larson, Gabe Larson, Starson Newborg, Lucas Newborg, Joey Newborg, Isaac Newborg Serena Speikers, Ryan Lange, Rhett Lange, Reed Lange, Austin Brockberg, Taylor Mudek, Tyler Mudek, Jessica Mudek.
David was preceded in death by: Loving wife Maryetta Sale, grandson Derek Nolan, great granddaughter Rosalie Heuer, Mother Bernadette Stoll, Sister Rosalie Willams, brother Fred Stoll, uncle Fred Kund.
Funeral Service: 2 PM Tuesday, October 29, 2019 at St. James Lutheran Church of Howard Lake
Visitation: begins at 12:30 on Tuesday at Church
Interment: St. James Lutheran Cemetery