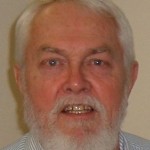 John "Jack" Gilbert Peterson, 80, of Cokato, MN, passed away on Wednesday, November 8, 2023, at the Buffalo Hospital, Buffalo, MN.
Jack was born on January 13, 1943, to Gilbert "Gibby" Leroy Peterson and Doris Victoria (Rost) Peterson at Fairview Hospital in Minneapolis, MN. The family moved to Cokato in December 1943.
Jack was baptized at the Evangelical Lutheran Church in Cokato on April 10, 1943, and confirmed at the church on May 25, 1958.
Jack graduated from Cokato High School on May 31, 1961, and started his post-secondary education at St. Cloud State University in St. Cloud, MN, for the 1961 fall semester. In December 1962, he enlisted in the United States Marine Corps Reserve and his training began February 1963, at Parris Island, SC. Once basic training was completed, Jack started aircraft mechanic technical training in Jacksonville, FL, and later in Memphis, TN.
In 1966, Jack voluntarily returned to active duty with the Marine Corps and was deployed to Vietnam and stationed at Da Nang and Chu Lai before returning to the United States in 1967. In 1974, Jack joined the US Army Reserve. He served with the 336th Military Police Detachment (Confinement) in Rochester, MN; the 825th Supply Company in Wilmar, MN; and the 785th Medical Detachment (Psychiatric), 5501st USAH, Ft Snelling, in St Paul, MN. Jack retired from the military in 1996 after serving for 26 years.
After Jack returned from Vietnam in 1967, he continued his post-secondary education at Minnesota State University, Mankato, MN. He finished his education in December 1970 with a Bachelor of Arts Degree in Sociology with a Corrections Emphasis.
In 1971, Jack started his career with the Minnesota Department of Corrections as a correctional officer at the State Reformatory for Men in St. Cloud. In 1972, he became a case worker at the prison, and in 1975, he took a position as a parole and probation officer with the St. Cloud District Office. Jack served 32 years with the Minnesota Department of Corrections and retired on May 29, 2003.
Jack married Linda Witt of Nome, ND, in 1972 at the Evangelical Lutheran Church in Cokato, and their son, Joshua John Peterson, was born on September 1, 1974.
Even though his first marriage was not a rousing success, Jack found a nice lass named Rebecca Benoit in St. Cloud. They were married in a civil ceremony on August 17, 1987, in Jackson, WY, and on February 12, 1988, they were married in a private service at Christ Church Newman Center near St. Cloud State University campus.
Jack enjoyed deer hunting and fishing with his brothers and son and volunteering on the Ski Patrol at Powder Ridge in Kimball, MN. His other interests included cooking, gardening, genealogy, traveling, watching sports with his son, writing the history of Cokato weekly article for the Enterprise Dispatch, and most of all, dancing with his wife Becca.
Jack is survived by his wife, Rebecca Benoit of Cokato; son, Joshua of Hutchinson, MN; and brothers, James of Annandale, MN, Jerrol of Georgetown, TX, and Joel of Coon Rapids, MN.
Jack was preceded in death by his brother Jeffrey Jay Peterson in 1963; parents, Gilbert in 1975, and Doris in 1988; and first wife, Linda in 1994.
Funeral service will be held at 11:00 am, Thursday, November 16, at the Evangelical Lutheran Church in Cokato with visitation one hour prior to service. Burial followed at the Evangelical Lutheran Cemetery in Cokato.
Memorial donations will be given to Heart of Minnesota Animal Shelter in Hutchinson and the Cokato Food Shelf.