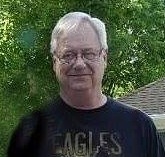 Gary McKay passed away at his home in Cokato on May 26, 2016. Gary was 66 years old. He graduated from Cokato Public School where he excelled in baseball, football and basketball. He also played for the Dassel-Cokato Saints baseball team for many years.
Gary was an avid sports fan. He loved to play golf as well as his guitar. He also enjoyed hunting and fishing.
Gary is survived by his mother Fern, sister Vicki and brother Barry.
At his request, there will not be a funeral or memorial service.
Swanson-Peterson Funeral Home & Cremation Services, 320-286-2534, www.swansonpeterson.com