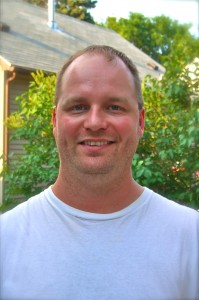 Hillstrom, John Thomas
earthly journey ended on November 30, 2014, at the age of 36. He was born April 26, 1978, in St. Cloud, MN to Charles and Karen (Jarl) Hillstrom. John Graduated from Dassel-Cokato High School in 1996. He furthered his education with an Associates Degree in Social Work and a Bachelors Degree in Economics with an Investment emphasis from the University of North Carolina at Willmington.
John liked to fish, hunt, and spend time in the outdoors. He played hockey and enjoyed good conversation with friends and family. In addition, John had a healthy sense of adventure, which led him and friends to hop a train, taking them out west. Later his travels led him to North Carolina, where he found his love of the ocean and the coastal region.
He is survived by his father Charles (Denise) Hillstrom, sister Anne (Nathan) Bassett, brother Karl Hillstrom, nieces and nephews, Nick, Josh, Erin, Lydia, Eian Bassett, and Hope Nevala, grandparents, Tom and Joyce (Kotila) Jarl. Along with several other family and friends.
John was preceded in death by his mother, Karen, grandparents, Uno and Ruth Hillstrom.
There will be a celebration of John's life on Friday, December 5, 2014 at 2:00 pm at Good Shepherd Free Lutheran Church. Visitation will take place from 4-7 pm, along with 4:00 prayer on Thursday, December 4, 2014 at Swanson-Peterson Funeral Home in Cokato and continue 1 hour prior to the service at the church.