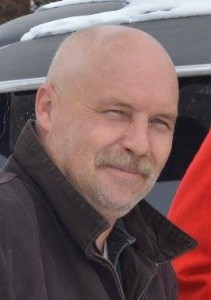 Bloch, Donald Ralph
age 45, of Howard Lake passed away on September 10, 2016 at Abbott Northwestern Hospital. He was born August 9, 1971 in Staples, Minnesota (Todd County) to Donald Raymond Bloch and Donna Lee Bridwell. He worked for The City of Buffalo – Utilities. He enjoyed and did his job with great knowledge, determination and with a great sense of humor.
Donald enjoyed working on automobiles, fishing, and cooking. He was a handyman of many traits and skills. He also enjoyed his time with his family and children, cooking large meals during those family gatherings.
He is survived by his wife of 15 years, Heidi, his children, Robert (Chelsie), Michael, Brittany and Abby, grandchildren, parents, brothers and sister, nephews and nieces, along with other relatives and friends.
Integrity, hard-working, inspiring to others and being purposeful was what he stood for. He will be dearly missed.
A celebration of life will be held on Saturday, September 24, 2016 from 11-2 at Swanson-Peterson Funeral Home in Howard Lake, MN. www.swansonpeterson.com, 320-543-3401