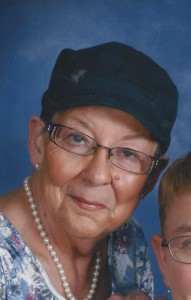 Sandra Rasmussen passed away at Abbott North Western Hospital of Minneapolis on October 29, 2016.
Memorial Service: 2:00 PM Saturday, November 12, 2016 at St. James Lutheran Church of Howard Lake
Visitation will begin 1hr prior to service.
Sandra Jean Rasmussen was born July 23, 1947 in Cokato, Minnesota the daughter of Walter and Hattie (Wackler) Helinske. A lifelong member of St. James Lutheran Church, Howard Lake she was baptized on September 7, 1947 by Reverend Theo. Melinat and confirmed in her faith on March 26, 1961 by Reverend Gerhard C. Michael.
On August 15, 1964, she was married to Gerald (Jerry) Rasmussen at St. James Lutheran Church. Their marriage was blessed with a son Todd and daughter Bonnie.
For over thirty years, Sandy was employed by the Carlson/Gage Lettershop and for the last ten years at Sinclair both in Howard Lake.
Growing flowers and gardening were activities she enjoyed but spending time with family and friends was most important to her. She always had a special place in her heart for her grandchildren and great-grandchildren.
It was on October 29, 2016 that Sandy was called to her eternal rest having reached the age of 69 years, 3 months and 6 days.
She was preceded in death by her parents; grandparents; brothers Norman (Marian) Helinske, Donald (Carol) Helinske and special family friend Jim Murphy.
Sandy is survived by her husband Jerry; children Todd (Julie) and Bonnie; grandchildren Tory (Sandi), Nick (Amanda), Mike (girlfriend Molly), Aaron, Jesse and Raven; great-grandchildren Jayden and Anastasia; brother Clayton (Margie) Helinske; daughters-in-law Jody Rasmussen and Lisa Rasmussen; many relatives and friends.
Honorary urn bearers are Tory Rasmussen, Nick Rasmussen, Michael Rasmussen, Aaron Rasmussen and Jesse Morgan.
Officiating at the celebration of her life is Reverend Mark Loder with Nancy Butterfass serving as organist. Interment will be on a later date at the St. James Cemetery on Dutch Lake.