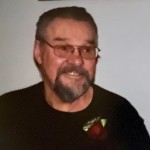 Ralph Myron Lipelt, 88, passed away peacefully in his sleep on Sunday, October 29th 2023. He is now at his eternal rest in his heavenly home.
Ralph was born on December 12th, 1934 in Elgin, ND to Rudolf "Ralph" Lipelt Sr and Emma Lipelt (nee Werre). Growing up in North Dakota, he fell in love with the outdoors and spent his youthful years hunting, fishing, and trapping. He enlisted in the navy after completing his education, where he met the love of his life, Julia Alex. They soon wed and he began his life-long journey as a devoted husband to his loving wife.
Ralph built his career in earth-moving construction, becoming an expert in the field. He started his career as a surveyor, later became a foreman before finally progressing to a superintendent. He oversaw many large and complex projects and was extremely proud of his work, even though he rarely showed it due to his humility and stoic demeanor.
While on family road trips he enjoyed pointing out his projects and how they contributed to the betterment of his community.. Some of his contributions to the midwest landscape include: construction of the Bismarck Expressway Bridge, the Coal Creek Station evaporation ponds, the Hawktree Golf Club, the I-94 Interstate construction and many others.
Taking after his father, Ralph was an accomplished craftsman, he built two family homes from the ground up, the first in Columbus Mt which stands to this day, the second in Wilton ND (recently relocated to Baldwin). Upon retirement he refocused his attention to hunting, fishing and lending his skills to his local church. He also enjoyed visiting his children and lending a helpful skillful hand.
Ralph fathered seven children: Judith (Shane) Cortner, Dawn Lipelt, Ralph (Kami) Lipelt Jr (deceased), Deniece (Ernie Angwin), Grant (Nicolle) Lipelt, Kent (Harmony) Lipelt, Brent (Lisa) Lipelt.
He was a proud grandfather to 15 grandchildren, 17 great-grandchildren, and 2 great-great-grandchildren. All of whom will carry on his love, lessons and legacies well into the future.
He is survived by wife, Julia Lipelt and his siblings Cathryn Pearson and Bonnie (Lee) Jacobson.
He is preceded in death by his parents; siblings, Marion Shaw, Grant Lipelt, Phoebe Erickson, Norma 'Mickey' Magelky and Arlene Nissen; and his eldest son Ralph Paul Lipelt.
His family and friends are blessed to have had him in their lives and will deeply grieve his passing.
A memorial service will be held at the Albion Evangelical Free Church in Cokato, MN on November 3rd at 1:00 PM with visitation beginning at 12:00 PM. Pastor Kevin Sorensen will be officiating. Interment will be held on November 6th at 12:00 PM at the Minnesota State Veterans Cemetery in Little Falls, MN.