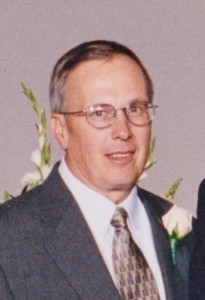 Joel Gordon Koivisto, age 66, passed away peacefully at home surrounded by his family on August 23, 2020 after a long battle with Parkinsons Disease.
Funeral service: 11:00 AM on Thursday, August 27, 2020 at the First Apostolic Lutheran Church 74537 240th Street, Dassel, MN.
Visitation: 4-8 PM, Wednesday, August 26, 2020 at the church and one hour prior to the service.
Interment: Thursday, at Cokato Finnish Cemetery.
Joe was born on March 19, 1954, in Cokato, the son of the late Oswald and Lempi (Aho) Koivisto. He was raised in Cokato and graduated from Cokato High school with the class of 1972. Joe worked his entire career in the telecommunication industry. He was a lifelong member of the First Apostolic Lutheran Church. On June 16, 1973 he married Sandra Torola in Cokato.
Joe is survived by his wife, Sandy, children, Shari (Mark) Randell, Leanne (Cory) Peterson, Amy (Kevin) Isaacson, Tim (Trista), Laura Kangas, Davin Kangas, Mike (Shana), Dan (Lynne), Chrissy (Brett) Salmen, Steven (Jennie), Ryan (Paige) and Mary, 36 grandchildren, and 2 great grandchildren.
He is also survived by his siblings, Virginia (Wendell) Huotari, James, Paul (Ruth), Mark (Paula), Dave (Josie), Maria (Mark) Jarvie, John and Karen. He is further survived by his father and mother- in law, Robert and Lorraine Torola, the Torola family, numerous other relatives, friends, and brothers and sisters in faith.
Joe was preceded in death by his parents and brother, Philip.