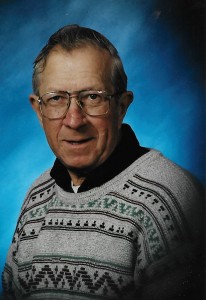 Russell R. Kantola of Annandale, went to be with the Lord on the 16th of November, 2023 at his home in French Lake Township.
Russell was born to Richard & Lillian (Tolonen) Kantola. He graduated from Annandale High School in 1956. He was married to Marlene Volk on May 1, 1971.
He is survived by his wife Marlene Kantola, sons Robert Kantola of Eden Valley, Rick Kantola of Annandale, and granddaughter Kylee (Cody) Woehl of Dickenson, ND.
Russell is preceded in death by his parents Richard & Lillian Kantola, sisters Elsie Newago, Bernice Baker, Eleanor Esjornson & Viola Gutknecht.
Memorial Services will be held at 1:00 pm Friday, December 1, 2023 with visitation one hour prior to service at the Heartland Evangelical Free Church in Annandale, MN.