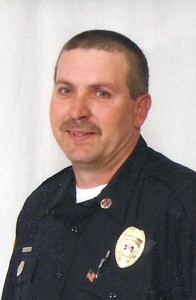 Daryl "Taddy" Drusch passed away at home in Howard Lake on January 13, 2020.
Memorial Service: 1 PM Friday, January 17, 2020, at the Howard Lake, Winsted, Waverly, High School, 8700 County Road 6 SW, Howard Lake.
Visitation: 4-8 PM Thursday at St. James Lutheran Church 1000 7th Avenue, Howard Lake, and 1 Hour prior to service at School on Friday.
Prayer Service: 7 PM Thursday at Church
Daryl Todd Drusch (known to all as Taddy), was born April 6, 1970 in Winsted, Minnesota to Harvey and Lorraine (Zabel) Drusch. He was baptized and confirmed at St. James Lutheran Church of Howard Lake, where he was a life long member. He attended St. James School thru 8th grade, and went on to Howard Lake Winsted Waverly High School.
After 13 years of dating Taddy married the love of his life Julie Mifek, on April 3rd, 2004, at St. James. They welcomed Taylor James into their lives on August 31, 2004. They lived in town until recently purchasing their dream home in the country.
Over the years he worked for Delano Coast to Coast, on the Zander Farm, Joes Sport Shop, Diers Electric, Sibley Electric Inc. and lastly Laketown Electric. Taddy was a Fireman for 30 years. Presently serving as Chief #1.
Taddy coached Taylors baseball team and loved to coach basketball from the bleachers (loudly). Loved camping, fishing, hunting, snowmobiling, 4-wheeling and playing cards . Taddy helped anyone who needed it whether it was driving tractor or tinkering to get something to work right. Most of all Taddy loved spending time with Julie and Taylor as they were his world.
Taddy Drusch passed away on January 13, 2020. He had reached the age of 49 years, 9 months and 7 days. He is survived by his loving wife Julie and son Taylor. Siblings: Mike (Chris) of Waverly, Mark, Linda, Lila, Matthew "Chuck" (Darla) Drusch. Lynette Kleve all of Howard Lake. Merlyn "Pete" of Montrose and Craig "Toby" (Debi) of Delano. Mother in law Pat Mifek and father in law Jerry Mifek, Brother in law Jeff (Katie). 16 nieces and nephews and 15 great nieces and nephews, with #16 coming in March.
He was preceded in death by: parents Harvey and Lorraine Drusch, and brother-in-law James Mifek.